26 septembre 2010
7
26
/

09
/

septembre
/

2010
00:05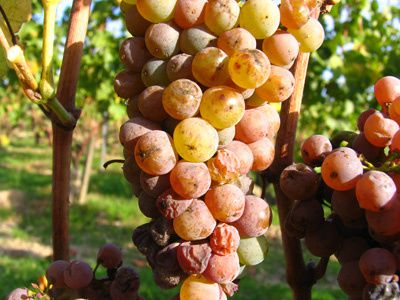 The choice is this.....
Tomorrow the Syndicat des Quarts de Chaume meets to consider the request from two of its producers (Domaine des Baumard and Pascal Laffourcade) to permit the use of cryoextraction to concentrate its grapes/must.
I remain utterly astonished that such a proposal has been made for one of France's most eminent sweet wine appellations. Both Jean Baumard and Pascal Laffourcade have claimed that they are asking to be allowed to use 'cryosélection'. They claim that there is a difference between 'cryoextraction' and 'cryosélection' – not on the basis of any evidence of a difference but because they are only too aware that cryoextraction is an artificial technique which has no place in one of France's most famous sweet wine appellations.

I have to wonder why the Baumard and Laffourcade grapes have to be artificially concentrated. Are they not of sufficient quality? After all Jean Baumard's award winning book on the Quarts de Chaume (published in 2007) explained why this small and historic appellation had such a special and unique terroir.

The last twenty years or so have seen a very exciting renaissance of sweet wine in the Coteaux du Layon and the Coteaux de l'Aubance. A renaissance based in part on a reduction of yields and a greater understanding of the stages of pourriture noble in Chenin Blanc. The major factor, however, has been the rediscovery of selective picking (vendange par tris successifs). If cryoextraction is permitted in the Quarts de Chaume this will undermine all the progress made. Cyroextraction will allow producers to cut corners: to harvest early and leave the concentrator to do the rest. Soon there will be a request to harvest by machine...
If the use of cryoextraction is permitted not only will this decision do great damage to the currently high reputation of Quarts de Chaume but it will also encourage other syndicats in the Layon and the Aubance to follow suit – if cryoextraction is acceptable for the Quarts de Chaume it must be acceptable for us...
I trust that the Syndicat will reject decisively tomorrow this inappropriate and unnecessary request from these two producers. It is extremely important that consumers will continue to be excited when they enjoy a glass of Quarts de Chaume knowing that it is a natural expression of a very special and magical terroir and is not a wine that has been created artificially.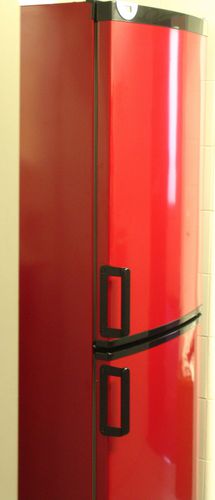 ... or this.

(Claude Papin is the president of the Syndicat des Quarts de Chaume. I'm sure he would be interested to know your views on the use of cryoextraction in the Quarts de Chaume. His email address is chateaupb@hotmail.)

Jim