9 février 2010
2
09
/

02
/

février
/

2010
10:23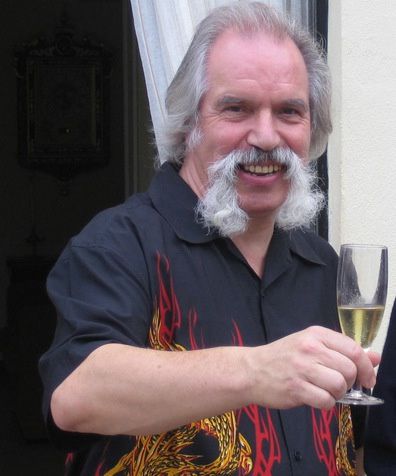 It is difficult to say when I first started to notice and be interested in wine. Certainly as a young child I remember my parents having wine on special occasions – mainly white wine and either French or German.
At Manchester University, during the second half of the 1960s it was mainly beer – not always in moderation! When I moved to London in 1970 beer still held sway but wine gradually loosened beer's grip. Like most UK wine drinkers at this time I started on German wines Liebfraumilch and the like before graduating to white Burgundy, in particular Puligny and Chassagne-Montrachet. At this time a bottle of Chassagne could be bought retail for around £4.50 to £5.
I guess wine really took off for me when I became the social secretary of the staff room council in the South London comprehensive where I was teaching English. I used to order wine from Cuddeford Brothers a long disappeared London City wine company. Cuddeford was bought in 1977 by Mayor Sworder and is now part of Davy's, best known for their wine bars. We had a month to pay for the wine, so I would sell wine to the staff outside school hours. In 1975-76 we had a turnover of just over £2500 – a lot of money in those days! Although this included social functions, wine made up a significant part of the total.
I remember the Cuddeford list from 1976 when a case of 1974 Leoville Las Cases was only a £1 or more than a case of Crown of Crowns Liebfraumilch. How times have changed!
My interest in the Loire and its wines was kindled by visit and tasting with Gaston Huet in late August 1979. Carole, my partner, and I had spent five weeks driving around France and Italy covering some 6500 miles in a Renault 5. We were on our way back home to London but wanted to visit Vouvray to taste its sweet wines. I had no inkling that nine years later I would change my life and start writing about wine.
Clutching the then current edition of Hugh Johnson's The World Atlas of Wine, which recommended the wines of Gaston Huet, we searched the by-ways of Vouvray looking for Le Haut Lieu. In those days there was no sign only the name carved in the limestone gateway. We wandered into the courtyard of Le Haut Lieu, an attractive manor house. It hadn't occurred to us that we might need to make an appointment but we were in luck as Gaston Huet was around and had time to give us a tasting.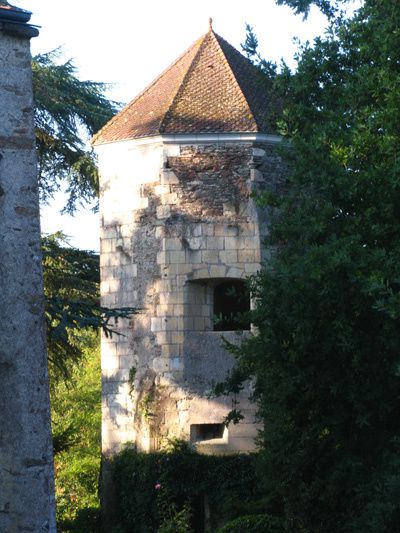 We sat with Gaston in a comfortable room in the Haut-Lieu sipping a 1966 moelleux from the special Vouvray glasses with a small dish of walnuts and attempted to converse in our then very limited French. Even though this was the very late 1970s the price list still had 1966, 1964 and, I think, 1961 moelleux on it. He was charming and we must have spent half and hour or more with him. We selected five bottles of moelleux from 1964 and 1961 – we didn't have much space in the motor, having already bought some wine in Bordeaux and the Rhône, and at that time you could only bring back into the UK a small amount of wine before paying duty and vat on it. It wasn't until we got back to London that we discovered that Gaston Huet had given us an additional bottle.
My interest in the Loire continued to grow and in 1987, with a group of friends, we bought a house in Epeigné-les-Bois, a small village in eastern Touraine in the Cher Valley. The next year in August I left teaching following the abolition of the Inner London Education Authority – an act of vandalism by Margaret Thatcher but it worked out well for me! The abolition meant that the special project I had been working on ceased and I had to choose whether I would return to classroom teaching or do something different.
As I had a friend, who had become publisher of the now long deceased Taste magazine, I decided that I would start writing about wine, with the thought that I could always return to teaching if things didn't work out.
In late 1988 had a chance meeting with David Rowe, who had recently been appointed editor of Decanter, at a smart dinner organised by the Sherry Institute at Mosimann's. We chatted about what I was doing. At this stage, although I had written several articles for Taste, none of my pieces actually appeared because of the long lead-in times, so some minor embroidering was necessary – glossing over this. To my surprise and delight David asked me whether I would write for Decanter. The first Decanter piece I wrote was a follow-on from this dinner at Mosimann's – suggesting Sherries to go with recipes provided by food writer Jill Cox.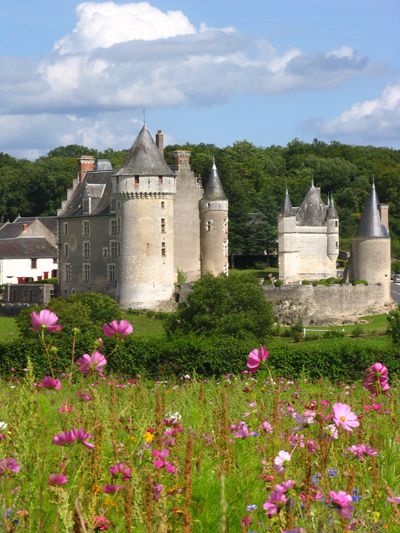 Soon after David Rowe, who incidentally is now based in Bordeaux and makes wine in various countries including India, commissioned me to write a piece on Muscadet, which in those days was still fashionable with vast UK sales. In February 1989 Carole and I spent four days in the Pays Nantais visiting producers, including Jean-Ernest Sauvion of Château du Cléray, Louis Métaireau, Chereau-Carré at Château de Chasseloir, the Marquis Robert de Goulaine at Château de Goulaine, Jacques Guindon (Muscadet Coteaux du Loire and Coteaux d'Ancenis) and a meeting with Jean-Luc Blanchard, long-time export director of Donatien Bahuaud. It was an intensive but fascinating visit and a steep learning curve for me for I knew little about how wine was made and my French was extremely limited. Among the many things I learnt was that well-made Muscadet, contrary to popular belief, could age well.
That's how my great adventure of visiting and writing about wine, winemakers and vineyards around the world started – an endlessly fascinating world!