16 novembre 2010
2
16
/

11
/

novembre
/

2010
00:40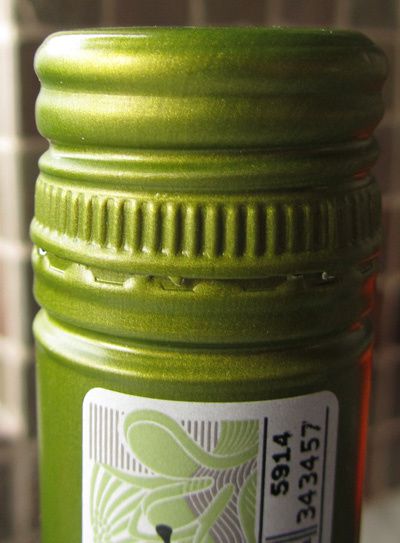 2010 screwcapped Chenin Blanc from South Africa
Just over ten years ago 16 Riesling producers in Australia's Clare Valley started a revolution that continues to reverberate around the world of wine. Fed up with the level of cork taint in their delicate Rieslings and by the random oxidation that is inevitable with natural cork, they bottled their 2000 Riesling under screwcap.
It was a small spark that lit the blue touch paper that was ready to explode. Screwcaps had been used before in Australia – notably by Yalumba on their Rieslings during the 1970s. Although technically successful, the experiment was abandoned after a couple of years or so as the market was not ready to accept that screwcap and quality could go together.

By 2000 the situation was very different. The complacent cork industry was deaf to the rising tide of complaints over the level of cork taint. There had also been a big shift of wine producing power from the traditional European wine producing to expanding areas in the Southern Hemisphere and the Americas, where winemakers were more prepared to consider the unthinkable.
The move by the Clare Valley producers created waves. It was strongly supported by some sections of the UK wine press. The following year New Zealand producers followed suit, forming the Screwcap Initiative. Soon after the UK's largest retailer, Tesco, announced that it would be encouraging its suppliers to move to screwcap.
Now ten years on it is estimated that at least 90% of Australian and New Zealand wines sold on the respective home markets are closed with a screwcap. The percentage on exported wines is somewhat lower as the acceptance of screwcaps by wine drinkers around the world is variable.
In the USA screwcaps still tend to be associated with cheap wine, while many of Europe's tradition wine producing countries remain – well, traditional. In Italy some DOC/DOCG rules ban the use of screwcaps. In contrast their neighbour, Switzerland, has been quietly using screwcaps since the 1980s. The take up for AC wines in France is still low. Pioneers, like Michel Laroche in Chablis, Jean-Claude Boisset in the Côte d'Or and Florent Baumard in the Loire, remain rare examples of producers who have closed their top wines under screwcap.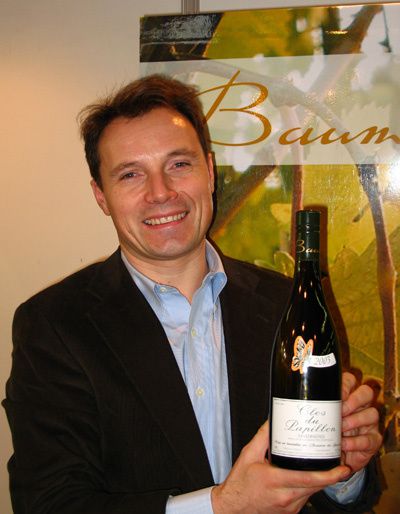 Florent Baumard with Clos du Papillon, Savennières closed with Stelvin Lux-Plus
Many of the Loire whites, especially Muscadet and Sancerre etc. would surely benefit from being screwcapped. Jérôme Choblet of the Domaine des Herbauges in Muscadet Côtes de Grandlieu is still unusual for having rejected cork for his entire production. There are now more examples but acceptance has been slow, partly held back I suspect by the conservatism of the French restaurant trade.
Will cork still be in the frame in ten years' time? What of screwcaps will they continue to expand their share of the market? Will there still be a place for plastic corks? Or will we be hailing a new generation of closures and packaging for wine? There will certainly be changes but cork's monopoly has been smashed for sure – and by Riesling!