29 juin 2010
2
29
/

06
/

juin
/

2010
00:02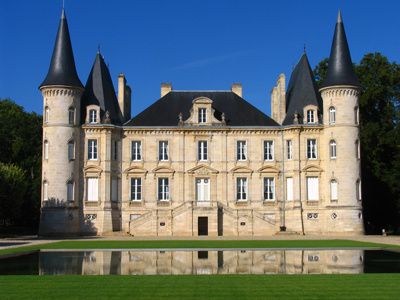 It is time to take stock!
Cases of 2009 Lafite are now changing hands for upwards of £13,000 and Latour for £11,000 and doubtless Pétrus. Le Pin and Ausone will be multiples of this. Think of a figure and double it!
With the exception of those bottles drunk by Chinese millionaires and assorted football stars who suddenly find themselves at a loose end after being ejected prematurely from the World Cup, top red Bordeaux is now largely bought as an investment.
I'm delighted to see that two venerable Bordeaux institutions – CIVB (Le Conseil Interprofessionnel du Vin de Bordeaux) and the UGC (Union des Grands Crus will be changing their names form 1st July to Consolidated Investissements des Vins Banque and United Group Capital to reflect the new realities.
The two organisations are currently working together to produce a lexicon of wine investment terms. Les 5 du Vin has been privileged to see an early draft of their work. Winemakers become asset creators, wineries replaced by asset generators and egrappoirs – asset strippers. From 2011 the annual en primeur tasting will be the Wine Asset Class Convention with wine critics renamed asset analysts. Second wines become derivatives, while third and fourth wines – junk bonds.
In the expectation that most of the 61 Grand Cru Classées will be primarily made for investment purposes by the end of this decade, courses will be offered to asset creators wishing to make investment grade wine. Although like the sardines in the book of short stories by Simon Loftus 'Anatomy of the Wine Trade: Abe's Sardines and Other Stories (published in 1987)* the wines will rarely be drunk, it is crucial that they show well during the annual wine asset class convention as the analysts' scores will set the market price.
En primeur assets need to have deep colour, mocha and coconut aromas, thick gobbets of black fruit and tar, velvetine texture and around 13-13.5% of alcohol. It is important that alcohol levels do not exceed 14% as this often divides the analysts and may lower the asset's price.
The asset creator will also want to ensure that the assets should have a life expectancy of 49 years. Ideally they should be fine for 49 years and then completely over the hill half a year later. Assets that have a life expectancy of less than 50 years are classified as 'wasting assets' and any capital gain is not subject to tax.
* Jancis Robinson MW (editor of this series of wine books) explains the unusual subtitle of this book in an essay on which wines make the best investments:
"It is as well to keep in mind an anecdote from Simon Loftus ... which he attributes to the late Peter Sichel: `Abe bought a shipment of sardines that had already been traded many times and each time profitably. Unlike previous buyers, Abe decided to try a can of his purchase. The sardines were terrible. He telephoned Joe from whom he'd bought them only to be told 'But Abe, those sardines are for trading, not eating!'"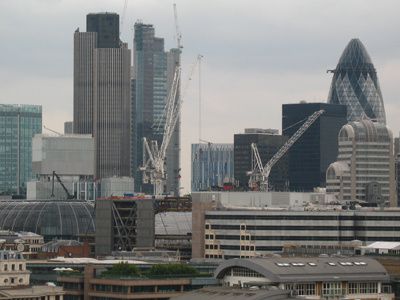 A new First Growth 'asset generator' under construction

Jim Budd