18 mai 2010
2
18
/

05
/

mai
/

2010
00:05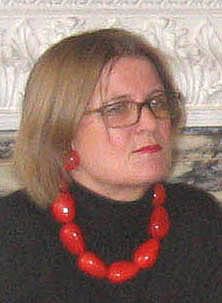 Jancis Robinson MW: a vice-president of the Circle

It is going to be a busy few days. Monday is the AGM and then the annual dinner of the Circle of Wine Writers. Then Tuesday it is the madness of the London International Wine Trade Fair, which is celebrating its 30th edition.
The Circle of Wine Writers was founded back in 1960 by Cyril Ray and it may be the longest, still active organisation of wine writers in the world. From a dozen or so initial UK based members the organisation has grown to around 275 members around the globe.

Articles would have been by hand or using a typewriter – either manual or electric. A couple of decades before rudimentary personal computers started to make an appearance and even longer before websites and blogs would see daylight.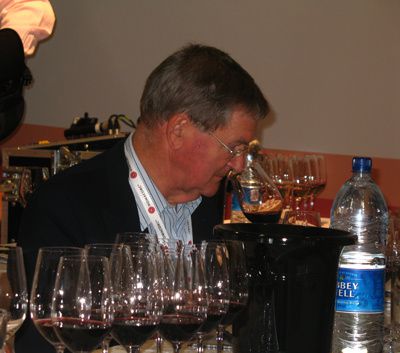 Hugh Johnson a former president of the Circle
Not even the most far-sighted on the small group founders could have envisaged how far things would change over the next 50 years. Whatever the advantages of modern communications and having drinkable wine from all around the world, they would certainly have found the price of top Bordeaux more agreeable than it is now.

The Spring 1960 list from J.L.P. Lebèque shippers of French wine based at 9-10 Railway Approach, London Bridge, London offered a case (12 bottles) of the 1955 Château Margaux at 290/– (shillings) duty paid or £14.50 (17.05€) in today's currency. Farr Vintners, now one of the UK's leading fine wine brokers, has a case of 2005 Château Margaux – the equivalent vintage in time to the 1955 in 1960 – for £7500 in bond, so before excise duty and sales tax. By the time these are added on the price has hit £8836 for the case.
The price of one case of Château Margaux now would have bought you 609 cases of the 1955 in 1960!

If you felt like splashing out, then a case of 1955 Romanée Conti at 800/- (shillings) or £40 would have been good for high days and birthdays. Then why not add some white wine to drink with oysters and potted shrimps? A case of Muscadet from Ackerman-Laurance, bottled in Lebèques' cellars in London was 88/- or £4.40 – nine cases of Muscadet for a case of Romanée-Conti. The differential has widened a bit since then!
Hopefully the Circle of Wine Writers will still be going in another 50 years but in what form and how the message will be delivered I have no idea. Whatever happens I very much doubt if a case of Château Margaux will just £14.50 in 2060.